Modified shopping carts coming to Fort Collins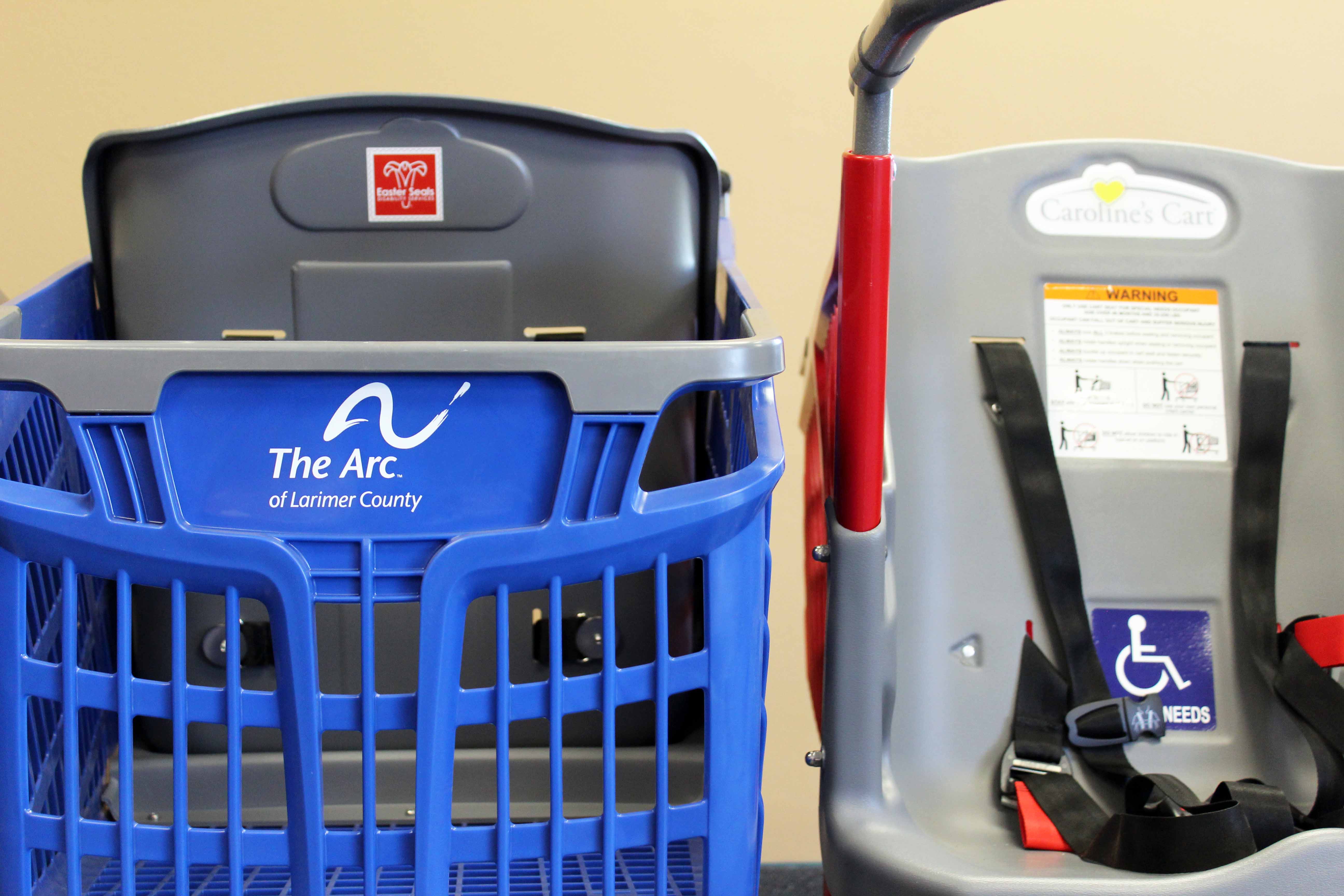 Grocery shopping, if you're a caregiver of an individual with a mobility disability, can be impossible, and The Arc of Larimer County would like to see that changed.
"Running errands together is just a piece of being part of your community, so if a disability of someone you care for prevents that, it's easy to feel isolated," says Executive Director Marilee Boylan.  Caroline's Carts, a modified cart that allows a caregiver to shop without having to push a shopping cart and wheelchair at the same time, is a solution to this problem, but not many stores in Larimer County use them.  "Store owners don't realize that they exist or why these modified carts are so important," Boylan says.  
Deciding to take action, The Arc of Larimer County created room in their budget and recently purchased 3 Caroline's Carts with the idea of partnering with local stores to make them available to customers.  The very first cart will be placed on Monday, November 16th at 4pm at Whole Foods Market in Fort Collins.
"We're very excited to see this initiative move forward," says Boylan.  "It may seem like a small thing, but these carts will make a huge difference for people with disabilities and their caregivers who couldn't go shopping together before."
The Arc of Larimer County is encouraging community members to talk to managers at grocery stores they frequent about adding Caroline's Carts to their location.  "We have two more carts right now, so this is a great opportunity for business owners to see exactly what the equipment looks like and how it functions."