Que Pasa? (Hispanic Group News)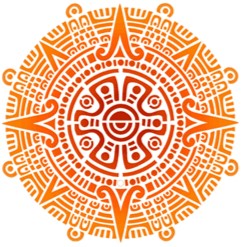 Last Updated 4/26/2016
Did you know that The Arc of Larimer County has a program specifically designed to serve the needs of Hispanic families with members who have intellectual and developmental disabilities? This effort is in direct response to the need for culturally competent advocacy, support, and training for Hispanic families in the community. Our program helps parents learn about their rights, how to support their family member with a disability and how to advocate with them.
The Grupo de Apoyo meets monthly to offer parents an opportunity to hear from experts from the community on subjects such as nutrition, recreation, health care programs, transportation and more. All family members are welcome and free childcare is available. This allows parents an opportunity to learn while their children (both with and without disabilities) enjoy fun activities.
The Arc of Larimer County offers free advocacy services provided by knowledgeable advocates. Our advocates help parents with information and referral to public and human service organizations and community resources, assist in developing IEPs, facilitate communication between schools, agencies and parents and mentor parents to advocate for their children. We also offer many free workshops and seminars that parents are encouraged to attend.
To find out more about the program and how to get involved, call Elena Salas McKenzie at 970-204-6991 Ext 11. Or emckenzie@arclc.org
Que Pasa? (Noticias del Grupo Hispano)
Sabias que El Arc de Larimer County tiene un program diseñado especialmente para familias Hispanas que tienen familiares con discapacidades intelectuales y del desarrollo?
Esto es en respuesta a la necesidad de abogacia, apoyo, y entrenamiento para familias Hispanas en nuestra comunidad basada en nuestra cultura. Este programa enseña a los padres acerca de sus derechos, como apoyar a sus familiares con discapacidades y como abogar por ellos
El Grupo de Apoyo se reune cada mes y ofrece oportunidades a los padres de familia de escuchar charlas presentadas por expertos de la comunidad sobre temas relacionados con nutricion, recreacion, salud, transporte y de mas. Toda la familia esta invitada y ofrecemos cuidado de niños. Los padres de familia pueden aprender al mismo tiempo que los niños (con y sin discapacidades) disfrutan de actividades recreativas.
El Arc de Larimer County ofrece servicios de abogacia gratuitos. Nuestros defensores ayudan a los padres a conseguir información y recursos en las organizaciones de servicios públicos y en la comunidad, ayudan en el desarrollo de IEPs, facilitan la comunication entre las escuelas, agencias y padres, enseñan a padres de familia como abogar por sus hijos.
Tambien ofrecemos talleres y seminarios de capacitacion gratuita para los padres de familia.
Para mas informacion, por favor communicate con Elena Salas McKenzie al 970-204-6991 Ext. 11 o por correo electronico emckenzie@arclc.org