Bonnie Lynn McKenzie Self Advocacy Leadership Development Fund
Bonnie Lynn McKenzie, 35, passed away on June 12, 2018 at her home in Fort Collins, Colorado. She was born to Elena Salas McKenzie and Steven McKenzie in Brookline, Massachusetts. She touched so many lives with her generosity, perseverance, and passion for helping others.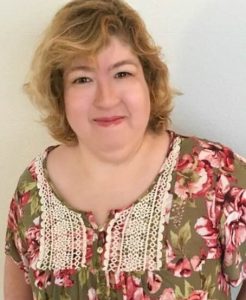 Bonnie dedicated her life to the service of others. She was President of People First of Larimer County, a local self-advocacy group for individuals with intellectual/developmental disabilities. Bonnie also was a state Board Member and Sergeant at Arms for Speaking For Ourselves Colorado, the statewide self-advocacy group for individuals with disabilities. Bonnie was active in her community, volunteering at Timberline Church as a Respite provider and for various other non-profits.
Bonnie is survived by her mother, Elena; father, Steven, and step-mother, Aimee; her sister, Christina, and brother-in-law, Brad; step-sister, Katie; and her nephew and nieces, Braden, Amalia, Elliah, and Zoe.
Donations can be made to this fund, to benefit People First of Larimer County, and to provide scholarships for self-advocate leadership development.