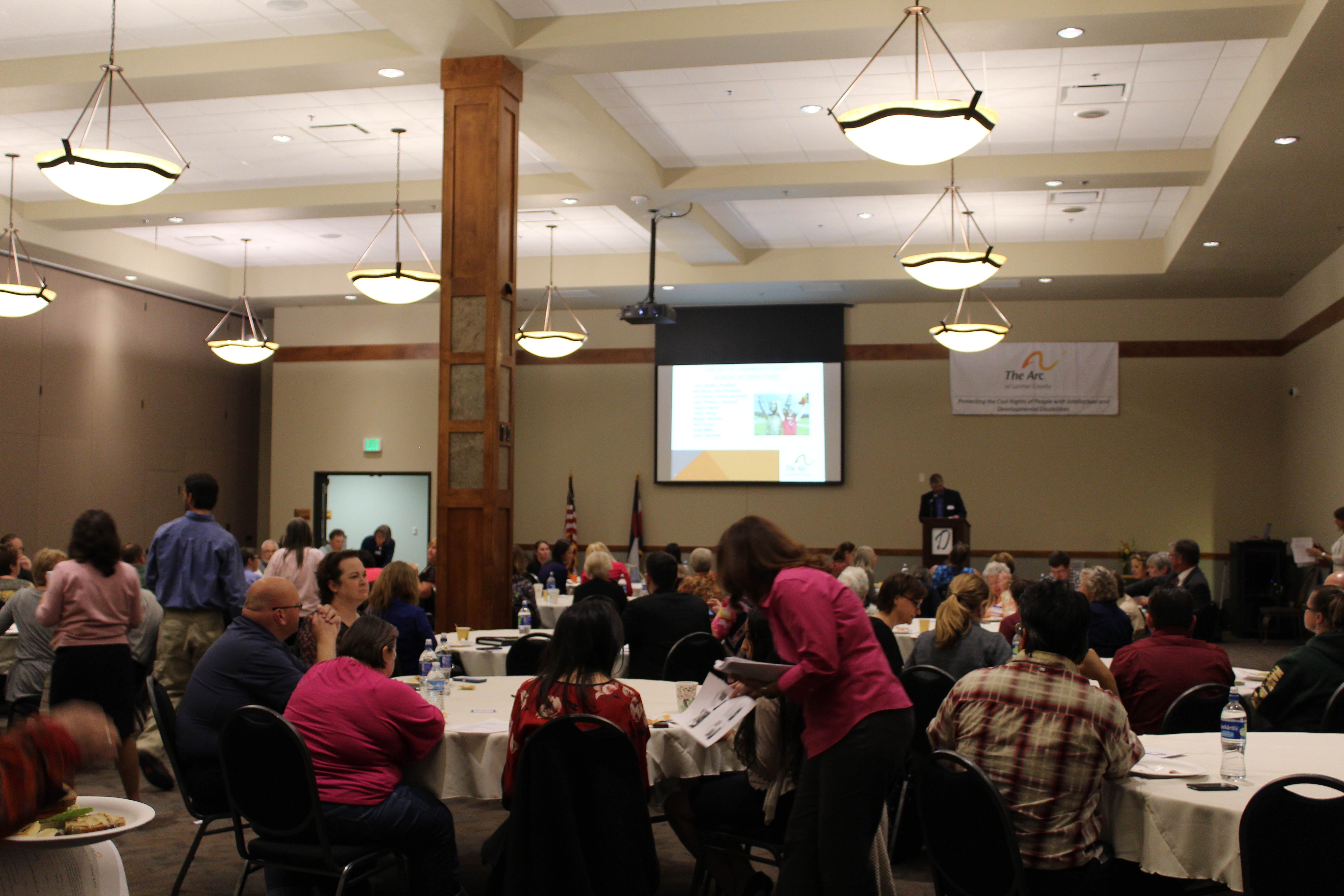 On Tuesday, October 20th, The Arc of Larimer County hosted it's annual meeting. This gathering is an opportunity for The Arc of Larimer County to re-cap the previous year as well as go over what will be coming up in the next 12 months.
This year, the highlights were impressive, but perhaps most impressive is the large number of free advocacy hours provided by The Arc of Larimer County staff members: 1050.25 hours from January 2015 to August 2015. These advocacy hours were spent everywhere from homes during planning meetings, at schools to create IEPs, and in the courtroom.  The end goal is simple: to ensure people with I/DD are included in every aspect of community life.
The Arc of Larimer County was also thrilled to host Tyler Deines and Emily Blanford as special guest speakers from the Division of Intellectual and Developmental Disabilities at the Department of Health Care Policy and Financing. Tyler and Emily discussed various systems changes that are coming to Colorado, including the consolidation of several waivers, changes to ensure that individuals with I/DD are part of their care-planning process, and changes to prevent conflict of interest in case management.
The annual meeting is held every year around October, and everyone is welcome to attend. However, only members of The Arc of Larimer County are granted voting rights on specific issues. If you would like to become a member of The Arc of Larimer County, click here.