The Arc Responds to the House Pulling Vote on the American Health Care Act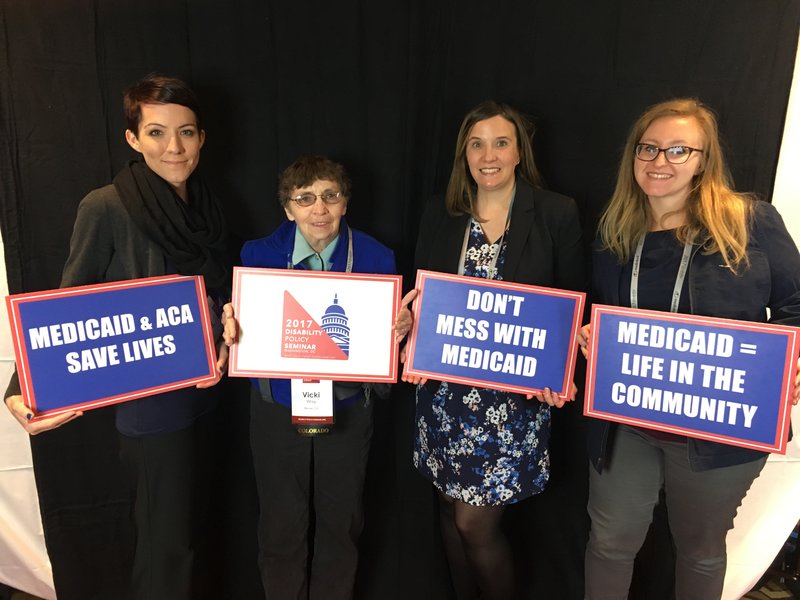 by The Arc
Washington, DC – The Arc released the following statement following the House of Representatives pulling the vote on the American Health Care Act (AHCA):
"We are pleased that this dangerous piece of legislation is not being considered on the House floor. We commend the Members of Congress who stood up for the rights of their constituents with intellectual and developmental disabilities by opposing the American Health Care Act over the last few weeks. This bill showed a callous and dangerous disregard for the wellbeing of people with disabilities and those with complex medical needs.
"We want to acknowledge the amazing advocacy of The Arc's grassroots advocates across the country who have been fighting tirelessly to protect the Affordable Care Act and Medicaid.  Earlier this week, we had nearly a thousand advocates gathered in Washington, DC to share their stories and show their Members of Congress that this is more than just politics, this is life and death for people with disabilities. The last few weeks gave the disability rights movement an opportunity to show their strength. Collaborating with our colleagues across the disability rights movement, health advocates, and social justice groups was an empowering experience. We remain unified and ready to fight future threats together.
"Our nation leads the world in respecting and valuing the lives of people with disabilities, fighting tirelessly to promote their rights through landmark legislation and programs like the Americans with Disabilities Act, Individuals with Disabilities Education Act, the Social Security Disability Insurance Program, Supplemental Security Income, Medicaid and other important laws. The American Health Care Act had the potential to erase decades of progress if significant changes weren't made.  We will continue our efforts to change the hearts and minds of those who supported this bill and help them understand that their constituents rely on the Affordable Care Act and Medicaid for comprehensive health care coverage and long term services and supports that enable them to live full lives in the community. Those are the Members of Congress we need to reach; we need them to realize what is at stake.  While we are heartened by this victory, we will remain vigilant. We know our work is far from over," said Peter Berns, CEO of The Arc.
While the AHCA has been pulled from consideration, more cuts to Medicaid or healthcare protections are expected soon.  Please sign up for email and/or text message Action Alerts here.